People
Detektor Social Media Manager
Based in Sarajevo, Admir joined BIRN in March 2021 and is managing BIRN BiH's official social media platforms, including Facebook, Linked In, Twitter, and more.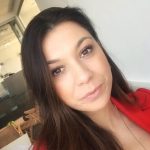 Project Coordinator, BIRN BiH
Aida joined BIRN BiH Detektor.ba team in April 2021. She is based in Sarajevo, Bosnia and Herzegovina.
Detektor Journalist/Court Monitor
Detektor Journalist/Court MonitorAzra Husaric joined BIRN BiH team in October 2019 as a journalist and works as a court reporter.
BIRN BiH Executive Director and Editor
Denis Dzidic is the Executive Director and Editor for BIRN Bosnia and Herzegovina. He joined BIRN in August 2008, and after working as a journalist, deputy editor and chief editor for BIRN Bosnia and Herzegovina's flagship website Detektor.ba he has been named Executive Director as of October 1, 2019.
Dzana Brkanic, who joined the BIRN team in May 2013, has been working as a journalist since 2005 after beginning her career as a reporter for Radio Free Europe. Since December 2019 Brkanic acts as a Deputy Editor in BIRN BiH.
Elma Selimovic joined BIRN BiH Detektor team in April 2013. She has worked as a journalist since 2006.
Detektor Journalist/Court Monitor
Emina joined BIRN BiH's Detektor team in March 2014.
Detektor Journalist/Court Monitor
Haris has worked with BIRN Bosnia and Herzegovina since September 2016.
Irvin joined Balkan Investigative Reporting Network in Bosnia, BIRN BiH, in December 2020.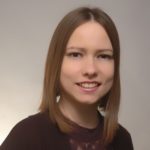 Katarina joined the BIRN BiH team in October 2014.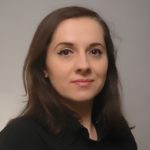 Detektor Journalist/Court Monitor
Lamija Grebo joined BIRN BiH in January 2014 as a web archive assistant and intern. As of January 2015 she is working as a journalist for Detektor.
Mirza joined BIRN BiH in March 2021. He has been a cameraman for 15 years in TV companies in Bosnia.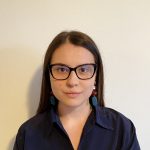 Nejra is a BIRN BiH journalist based in Sarajevo. Aside from journalistic reporting, she is in charge of running a database connected to public procurement procedures.
Nermina joined BIRN Bosnia and Herzegovina in August 2019.
Operations Coordinator and Office Manager
Seid joined BIRN in November 2019 after 11 years of working experience in the business sector in Bosnia and Herzegovina.