The first BIRN organisation was registered in 2004, but by 2006, BIRN had developed a network structure that included local independent organisations gathered around an umbrella organisation – the Balkan Investigative Regional Reporting Network (BIRN Hub), a structure that had the advantage of combining local, country-based expertise with unique regional cooperation.
BIRN has a presence across the Balkan region, with country-based organisations in Albania, Bosnia and Herzegovina, Kosovo, Macedonia, Romania and Serbia. For editorial purposes it also has a network of journalists and editors in Montenegro, Croatia, Bulgaria, Greece and occasionally Moldova. BIRN has a wide media presence – online, in print, on TV, and on radio. BIRN's flagship website, www.BalkanInsight.com, one of 15 sites in different languages that BIRN runs, is read in more than 200 countries worldwide.
Key issues in the Balkans that BIRN has identified include lack of freedom of expression, loss of media independence, lack of good governance, an absence of anti-corruption efforts, poor access to justice and rights and civil society organisations' inability to address issues of public interest.
To address those issues, the Network implements a range of programmes and projects focused on training journalists, publishing and broadcasting; monitoring, advocating and debating; working with CSOs as well as creating public archives and databases.
BIRN targets a wide range of stakeholders, from the general public, journalists and media in general, to decision makers, both national and international, and civil society organisations.
Our methodology is practical and vocational. Our activities lead to relevant and objective reporting, intended for dissemination within the region and internationally. We continuously seek new approaches to make our work more effective and sustainable.
BIRN's leadership is made up of award-winning journalists and professionals, all of whom have experience and knowledge of the region and its main challenges: transitional justice, human rights, culture, post-conflict society-building, political and economic transitional reform, European integration and other related issues.
The BIRN network is coordinated by a regional BIRN Hub, registered in Bosnia. The Hub staff cover editorial, training, operational and development domains, while developing, fundraising for and coordinating core regional projects.
The Hub provides member organisations with common resources, such as trainers, editors and a website platform, and guarantees quality in the delivery of projects and in operational, legal and financial matters. Within the broader framework of BIRN's mission, the country-based member organisations have been developing their own, locally specific programmes.
They are also involved in Hub-run regional programmes, which rely on them to implement the aspects relevant to their countries. They further contribute with logistical support when needed and with the specialised skills they have variously developed.
BIRN's sustainability operations are handled by the company BIRN Ltd, registered in Belgrade.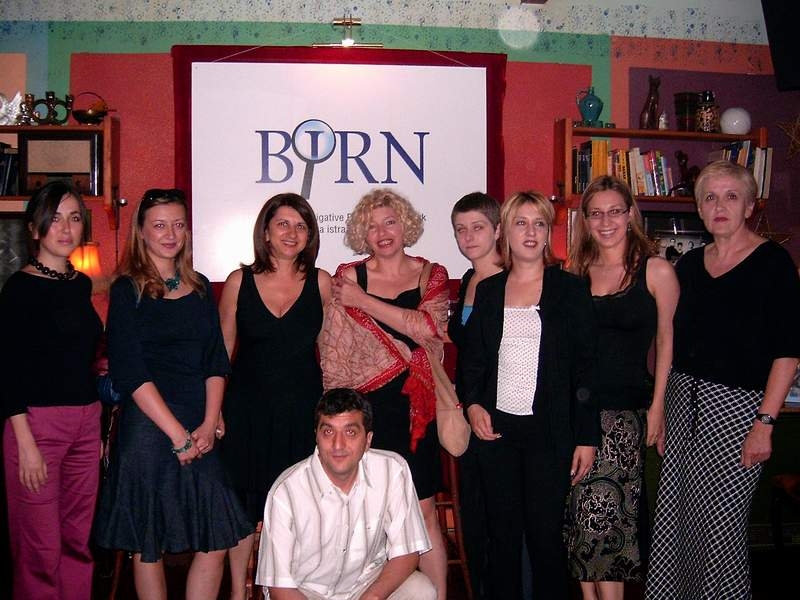 Together, BIRN's member organisations pool resources, connecting the growing teams of specialist journalists to produce top quality, timely and relevant coverage of the region's most complex political, economic and social issues.