People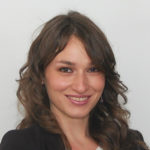 Marketing and Sales Manager, Belgrade Insight
Marija is a sales professional with a background in the media industry in Serbia and East Asia.
Executive Director BIRN LTD
Business Operations Manager
Pedja Urosevic started working as journalist for Radio Index in the late 1999.
Office Manager/Financial Administrator
She joined the BIRN team in 2014 and is responsible for both finance and administration jobs, producing finance reports, processing invoices and daily track of daily revenue and spending.