News
A journalist from BIRN Serbia has contributed to a major
worldwide investigation
by the International Consortium of Investigative Journalists into the safety of medical devices such as implants.
New documentary produced by award-winning environmental film maker looks at the damaging consequences of over-fishing and illegal fishing in Serbia.
BIRN Serbia is a partner in this year's Prague Media Point conference, an international journalism conference for media professionals, journalists, academics, policy-makers and activists which will be held in the Czech capital from December 5-7.
The three winners of the European Union's investigative journalism prize in Serbia were announced on Tuesday at the EU Info Centre in Belgrade, with judges praising the work for its high quality.
BIRN Serbia held a presentation on Wednesday of its updated database of media ownership in Serbia, highlighting the increase of state influence on the media sector, as well as the increased influence of cable operators.
Applications are now open for submission of investigative articles from the Western Balkans and Turkey for the annual EU Investigative Journalism Award.
Slobodan Georgiev, an editor at BIRN Serbia, and Tatjana Lazarevic, editor-in-chief of the KoSSev website from Mitrovica in Kovoso,
won the Stanislav Marinkovic award
on Tuesday.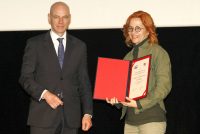 BIRN Serbia journalist Jelena Veljkovic was awarded a prize at a ceremony on Tuesday for the best investigative journalism story in Serbian online media.
BIRN calls on all relevant institutions, especially the Serbian Interior Ministry and the Prosecutor's Office, to react urgently to the latest attacks on our editor Slobodan Georgiev.
A series of articles by BIRN Serbia reporters, investigating illegal construction at Mt Golija and the illegal engagement of ruling party officials at the Cuprija Medical School, have been nominated for the annual Prize for Investigative Journalism.
BIRN Serbia, the Slavko Curuvija Foundation and the Independent Journalism Association of Serbia (IJAS) have launched the 'Dr Spin' campaign on control of the media in Serbia as part of 'Public Money for Public Interest' project.
BIRN Serbia organised a two-day training course on media and security in the digital environment for online journalists and editors on April 1 and 2 in Belgrade.
New project aims to strengthen a participatory culture in Serbia and empower civil society groups to get people more involved in advocacy work.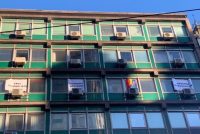 As Vladimir Putin visits Belgrade, BIRN journalists have used the occasion to call on the Kremlin leader to release imprisoned journalists in Russia and respect human rights.
The goal of the three-year project entitled 'Strengthening Quality News and Independent Journalism in the Western Balkans and Turkey', led by BIRN Hub and its partners and supported by the European Union, is to enhance media trust among citizens and create a safe environment for journalists to produce independent news content through training, mentoring, technical and financial support, and publishing.