Donors and Partners
PARTNER
CeSID is a non-partisan, non-profit organisation founded in Serbia in 1997. The organisation deals with election monitoring in Serbia and the parallel counting of votes.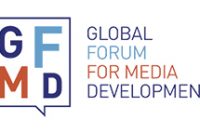 PARTNER
GFMD, a not-for-profit, Belgian registered organisation, is an international network of around 200 journalism support and media development organisations working across more than 70 countries.
DONOR
The Ministry of Culture and Information of the Republic of Serbia is the ministry in the Government of Serbia which is in the charge of culture and information.
DONOR
The Office for Cooperation with Civil Society was established in 2011 by the Government of the Republic of Serbia. After years of advocacy by civil society, the Office has been established as an institutional mechanism to support the development of a dialogue between the Serbian Government and CSO's.
DONOR
The Swedish International Development Cooperation Agency (Sida) is a government agency working on behalf of the Swedish parliament and government, with the mission to reduce poverty in the world. Through their work and in cooperation with others, they contribute to implementing Sweden's Policy for Global Development (PGU).
PARTNER
Transparency Serbia is non- partisan, non-governmental and non-for profit voluntary organisation established with the aim of curbing corruption in Serbia.
DONOR
UNDP works in some 170 countries and territories, helping to achieve the eradication of poverty, and the reduction of inequalities and exclusion.
DONOR
The United States has a long history of extending a helping hand to people overseas struggling to make a better life. It is a history that both reflects the American people's compassion and support of human dignity as well as advances U.S. foreign policy interests.