People
Matt Robinson is a journalist, translator and former Reuters Bureau Chief for the Balkans and Special Correspondent for Central and Eastern Europe.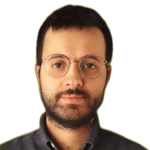 Digital Rights Researcher
As a researcher, Matteo works in BIRN's Digital Rights Programme, focusing on tech implications for human rights and privacy in the Southeast and Central Europe region.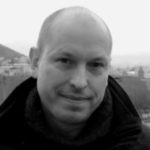 Matthew Collin is a journalist, broadcaster and author who has worked as a foreign correspondent for the BBC, Al Jazeera and Agence France-Presse.
Serbia Correspondent, Balkan Transitional Justice
Based in Belgrade, Milica works on stories related to transitional justice in Serbia.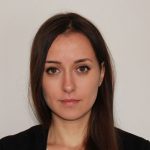 Regional Network Director BIRN
After working in different roles in BIRN from 2013, with some breaks, Milka assumed the role of Regional Director in December 2022.
Digital Rights Programme Manager
Milos is BIRN's long-time collaborator and author of BIRN's flagship publication Balkan Insight. Over the last 15 years, he worked in various capacities with numerous regional CSOs and independent media outlets as a writer, journalist, educator, media and human rights activist.
Based in Sarajevo, Nejra is working closely with project coordinator teams, carrying out and assisting in the implementation of programmes across all of Balkan Investigative Reporting Network's platforms.
Reporting Democracy Editor
Nicholas was appointed editor of Reporting Democracy in 2020.
Finance and Operations Manager
Nikola joined BIRN Hub in May 2015 as an Administration and Operations Assistant. He is based in BIRN Hub's Sarajevo office and provides support to the regional operations. His main responsibilities include regular financial analysis of project costs and a vast range of key administrative duties. At the start of 2018, he became a part of the BIRN Hub's HR department. From October 2022 he is acting as a Finance and Operations Manager.
Senior Humanitarian Advisor, Caritas Germany Member of the Assembly
Per is a Swedish aid worker. Since 2023 he has been working for Caritas Germany as Senior Humanitarian Advisor for Ukraine and Moldova. Previously, he was the Managing Director at NRC Flüchtlingshilfe Deutschland, which he joined in 2018.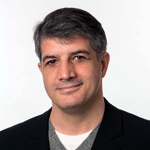 Principal, Tiny World Media; Executive Director, World 50 Group
Bob is a seasoned media veteran and Executive Director of World 50 Group, where he oversees content, programming and product strategy for the company.
Samir is based in Podgorica and covers stories from Montenegro as well as parts of regional investigative stories.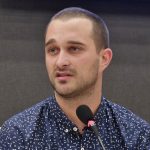 Sasa joined BIRN in 2020 as a correspondent for Balkan Insight. Previously, he has worked for Balkan Insight from 2015 to 2016.
Kosovo Correspondent, Balkan Transitional Justice
Serbeze Haxhiaj is covering issues related to establishing justice and
facilitating reconciliation after the 1998-1999 Kosovo war. Her
particular focus is on war crimes, human rights issues, rehabilitation of
victims and peace approaches in dealing with conflict and its aftermath.
North Macedonia Correspondent
Sinisa-Jakov Marusic is a Skopje-based journalist and regular contributor to BIRN's regional publication, Balkan Insight, and the programme Balkan Transitional Justice.