People
Aida joined BIRN in January 2020 and serves as the Head of Programmes based in Sarajevo. In this role, Aida oversees the smooth operation of the programme department, ensuring efficient implementation of BIRN's programmes. Aida takes charge of planning, managing, and monitoring these programmes, working closely with programme staff, external consultants, implementing partners, and key stakeholders. Additionally, she actively develops partnerships with external stakeholders to enhance the organisation's impact.
Grants and Project Coordinator
Aida joined BIRN Hub in 2021 as a Project/Programme Assistant. She is currently working as Grants and Project Coordinator, based in BIRN Hub's office in Sarajevo. Her primary responsibilities entail coordinating and implementing project activities and overseeing and coordinating the grants allocation process.
Amina has worked for BIRN HUB as a Project Manager since October 2022. She is based in BIRN HUB's Sarajevo office, responsible for the smooth, uninterrupted implementation of Digital Rights projects.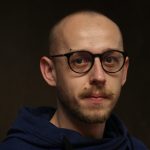 Azem joined BIRN in 2022 as a correspondent from Bosnia and Herzegovina. Based in Sarajevo, he reports on daily developments for Balkan Insight and the Balkan Transitional Justice programme. He covers politics, rule of law and human rights, transitional justice, corruption and organised crime, producing in-depth analysis and features combining elements of data journalism and multimedia storytelling.
Azra joined BIRN Hub in August 2014 as a Finance Assistant. In 2017, she became a Financial Officer.
Reporting Democracy Poland correspondent
Based in Warsaw, Claudia is reporting on political and social developments in Poland. Originally from Romania, she's been based in Warsaw since 2012.
Project/Administrative Assistant
Dunja Hadzimurtezic joined BIRN Hub in September 2018 as Project/Administrative Assistant. She is based in BIRN Hub's Sarajevo office providing support to the regional Finances, Operations, Projects and Programmes.
Regional Operations Manager
Dusica Stilic, based in Tuzla, Bosnia and Herzegovina, is an experienced manager and trainer with knowledge and skills in business management, project cycle, human resources and public relations. She is one of the first regional employees of BIRN, joining the Network in 2006.

Managing Editor of Balkan Insight
Dusica has been the Montenegrin correspondent based in Podgorica for BIRN's regional publication Balkan Insight since 2013 and has been Balkan Insight Managing Editor since September 2018.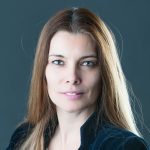 Reporting Democracy Hungary correspondent
Based in Budapest, Edit is reporting about Hungary for the Balkan Investigative Reporting Network.
Reporting Democracy correspondent
Edward Szekeres is a Reporting Democracy correspondent reporting from Bratislava, Slovakia, with an occasional scoop in Budapest, Hungary.
Eleni joined BIRN Hub in 2021 as a Communications Manager. She is a data journalist based in Athens, Greece.
Elma joined BIRN Hub in September 2022 as HR Officer. She is based in BIRN Hub's Sarajevo office. Her main responsibilities is to ensure that the organisation can meet its objectives by having the workforce in place. She is involved in sourcing and planning the overall HR strategy and assist in creating and implementing HR policies and procedures.
Emilija joined BIRN Hub in 2022 as a Social media Coordinator based in Skopje, North Macedonia.
Emily joined BIRN Hub in October 2022 as a Programme Manager and is based primarily between the UK and BIRN Hub's Sarajevo office.