People
Aida joined BIRN Hub in January 2020.
Azra is a financial assistant in BIRN's Hub office Sarajevo.
Reporting Democracy Poland correspondent
Based in Warsaw, Claudia is reporting on political and social developments in Poland. Originally from Romania, she's been based in Warsaw since 2012.
Dunja joined BIRN Hub in September 2018. Based in Sarajevo, she works as an Administrative and Finance Assistant.
Regional Operations Manager
Dusica Stilic, based in Tuzla, Bosnia and Herzegovina, is an experienced manager and trainer with knowledge and skills in business management, project cycle, human resources and public relations. She is one of the first regional employees of BIRN, joining the Network in 2006.

Managing Editor of Balkan Insight
Dusica has been the Montenegrin correspondent based in Podgorica for BIRN's regional publication Balkan Insight since 2013 and has been Balkan Insight Managing Editor since September 2018.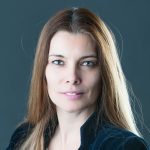 Reporting Democracy Hungary correspondent
Based in Budapest, Edit is reporting about Hungary for the Balkan Investigative Reporting Network.
Reporting Democracy correspondent
Edward Szekeres is a Reporting Democracy correspondent reporting from Bratislava, Slovakia, with an occasional scoop in Budapest, Hungary.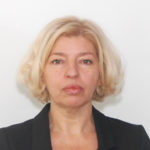 Founder of the Balkan Investigative Reporting Network (BIRN) and Regional Network Director until May 2018.
Programme Manager for Media Development and Capacity Building
Based in Sarajevo's BIRN Hub office, Hatidza manages media projects and oversees implementation activities, as well as the process of developing rulebooks, guidelines and modification of existing provisions. She also acts as a liaison for the Network in terms of capacity building.
IRI Team Leader/Investigations Editor
Ivan Angelovski is an investigative reporter and editor working on long term international projects with the Balkan Investigative Reporting Network.
Monitoring and Project Officer
Based in Sarajevo, Ivana assists with implementation of BIRN Hub's programmes and provides day-to-day management of the monitoring and evaluation activities related to them, including working with programme staff, external consultants, implementing partners and key stakeholders.
Based in Belgrade, Ivana is an editor at Balkan Insight in charge of coordinating and working on investigative stories.
Programme Coordinator, BIRN Investigating Reporting Initiative
Ivana joined BIRN in 2020. Based in Belgrade, she is responsible for managing and coordinating all activities within the BIRN Investigative Reporting Initiative programme, including BIRN Summer School of Investigative Reporting.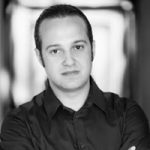 Based in Chisinau, Madalin Necsutu has been Balkan Insight's correspondent from Moldova since 2017.